CSM Blood Drive
American Red Cross
Thu Nov 08, 2018
10:00 am - 4:00 pm
Every two seconds someone in the U.S. needs blood. More than 44,000 blood donations are needed every day.
Blood Donors Must:
Be Healthy
Be at least 17 years of age or 16 years with parental consent
Weigh at least 110 lbs.
Please bring a photo ID.
Find the hero in you. Save lives and give blood 3 times a year!
For more information or to schedule an appointment, contact the Health Center at (650) 574-6396 or by  email.
Look for the American Red Cross Bloodmobile in DaVinci Lot 3.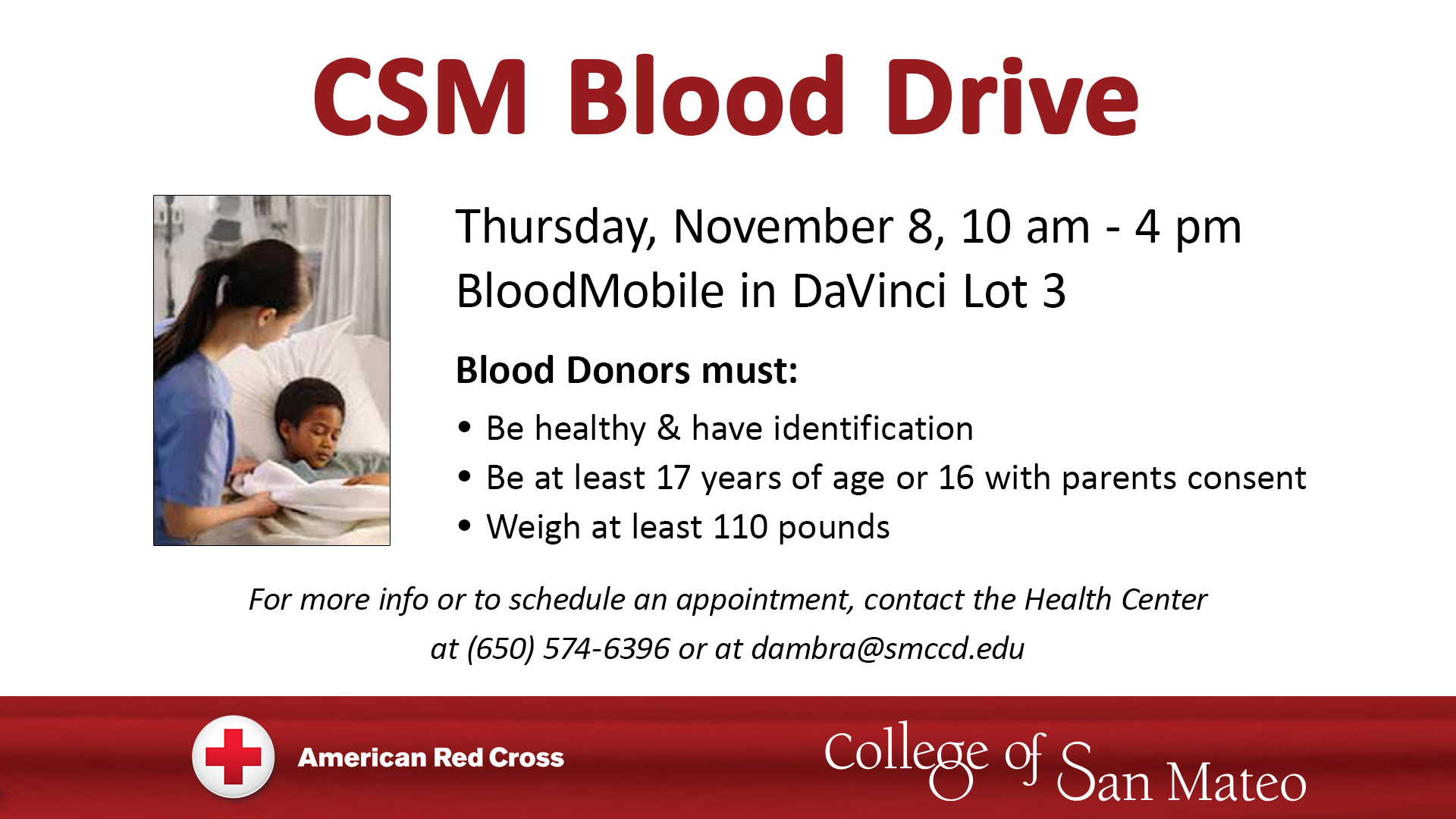 Cost:
Free
Categories: