Warm Hats for Tiny Babies
Hosted by CSM's Library Makerspace and the San Mateo Athletic Club
Tue Jul 17, 2018
11:00 am - 2:00 pm
You're invited to join us in knitting and crocheting hats for babies, preemies to full term newborns, that will be donated to the UCSF Benioff Children's Hospitals in San Francisco and Oakland.
All materials will be available for use or you can bring your own. Hats can be knit, crochet or loom made. Refreshments will be provided.
For any hats that are made prior to the event, a drop-off will be provided in the CSM Library. If you would like to make hats on your own, please use soft acrylic yarn. Very simple patterns can be found online.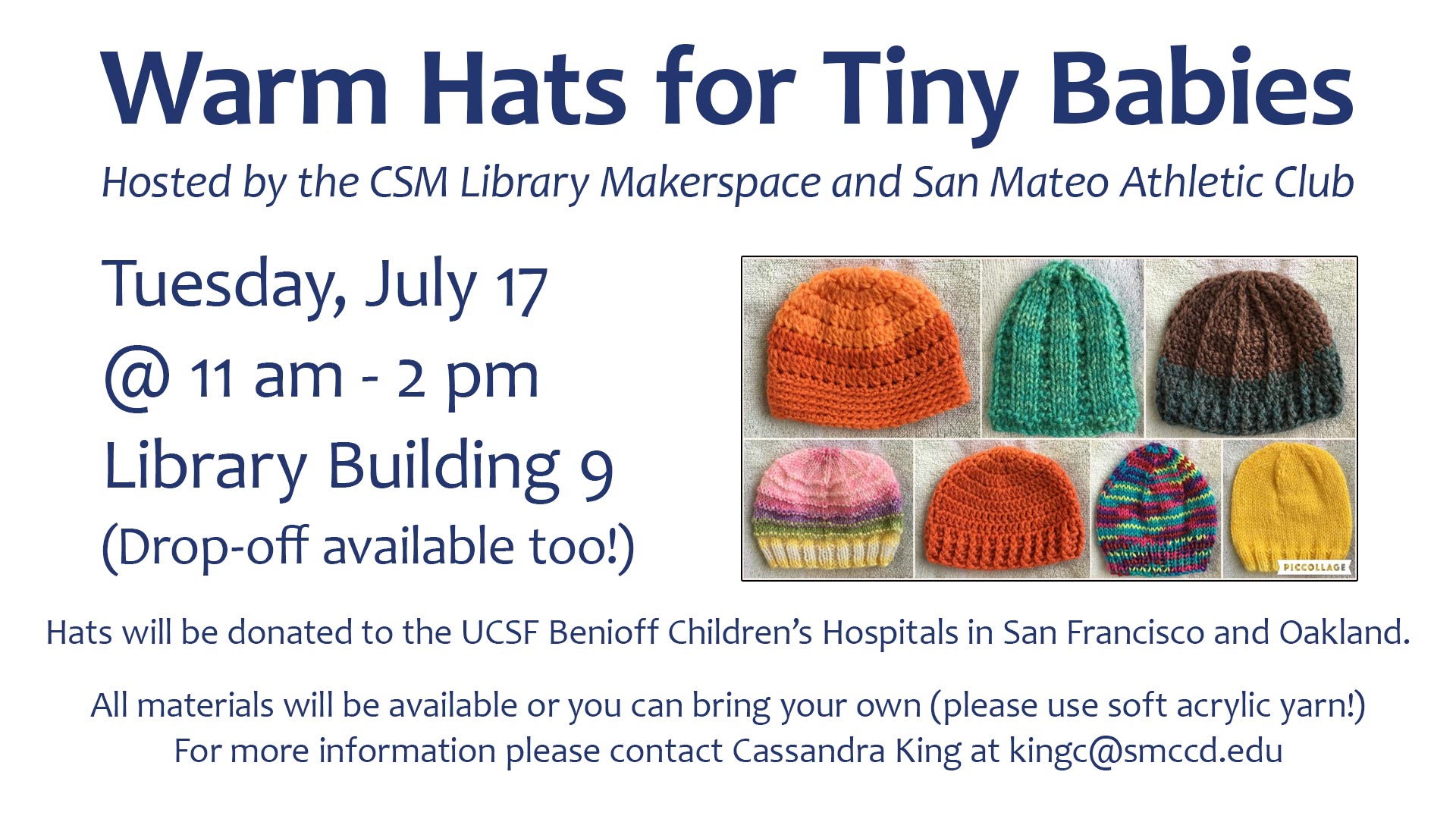 Cost:
Free
Categories: