Parking permit requirement begins for Fall 2018
Wed Aug 29, 2018
All Day Event
Citations will be issued to for students parking without a valid permit.
Students may park in all student lots without a parking permit for the first two weeks of the semester. Citations will be issued at all times for students parking in staff or visitor lots, red zones, and handicapped spaces.
Information regarding parking permits can be found at collegeofsanmateo.edu/parking.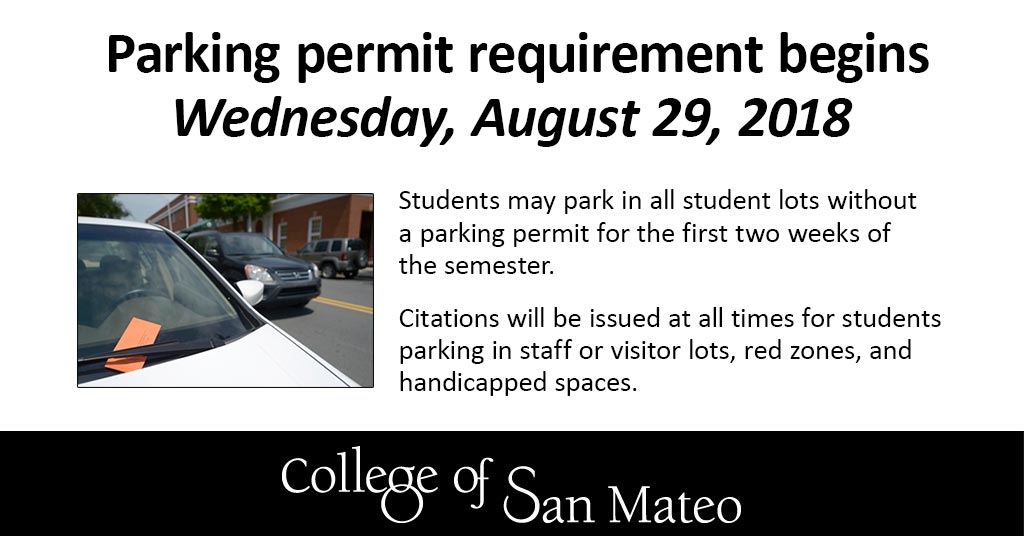 Categories: