San Mateo Youth Leadership Summit
Sat Jun 02, 2018
11:00 am - 4:00 pm
The purpose of this Leadership Youth Summit is to connect undocumented immigrant youth and youth of color interested in getting involved in their communities with ongoing organizing efforts.
This summit is part of a series of summits taking place in Northern CA. Our hopes is to create space for the leadership growth of undocumented youth, youth of color, and youth who want to engage in the movement. We will have interactive workshops based in political education, criminal-immigration intersection issues, and organizing 101.
This summit is free and open to youth under 25 from San Mateo County.
Please join California Immigrant Youth Justice Alliance and RSVP online by May 28th to be able to better accommodate and provide the address of the event.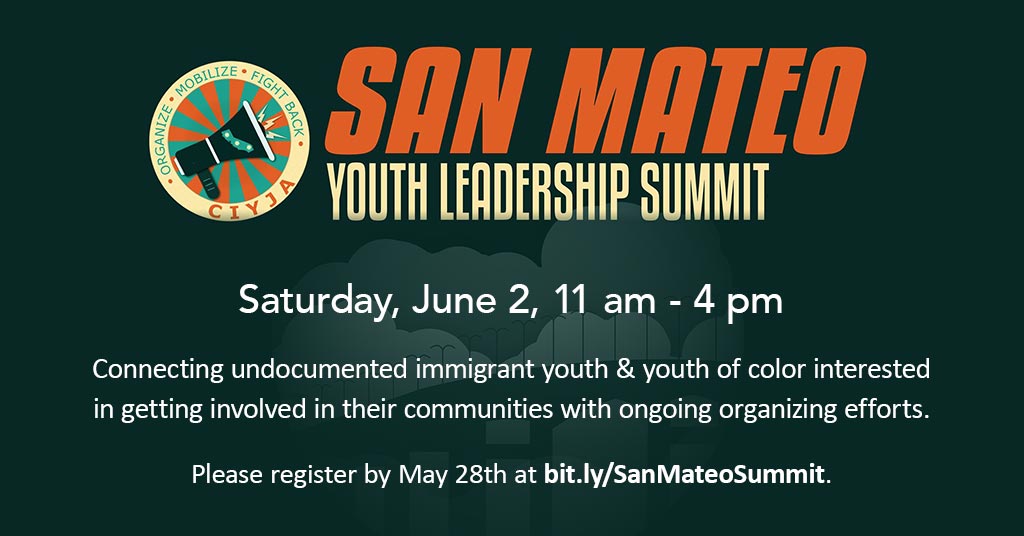 Cost:
Free
Categories: