ASCSM Spring 2018 General Election Polls Open
Tuesday, May 1 - Thursday, May 3
Thu May 03, 2018
5:00 pm - 6:30 pm
Help select your student representatives for the 2018-19 academic year.
Polls will be open from 9 am to 1 pm (outside Building 19) and from 5 pm to 6:30 pm (in the Center for Student Life, Building 12, Room 211) each day.
Cast your vote for President, Vice President, Finance Director, and Senators.
More information is available on the ASCSM Elections webpage.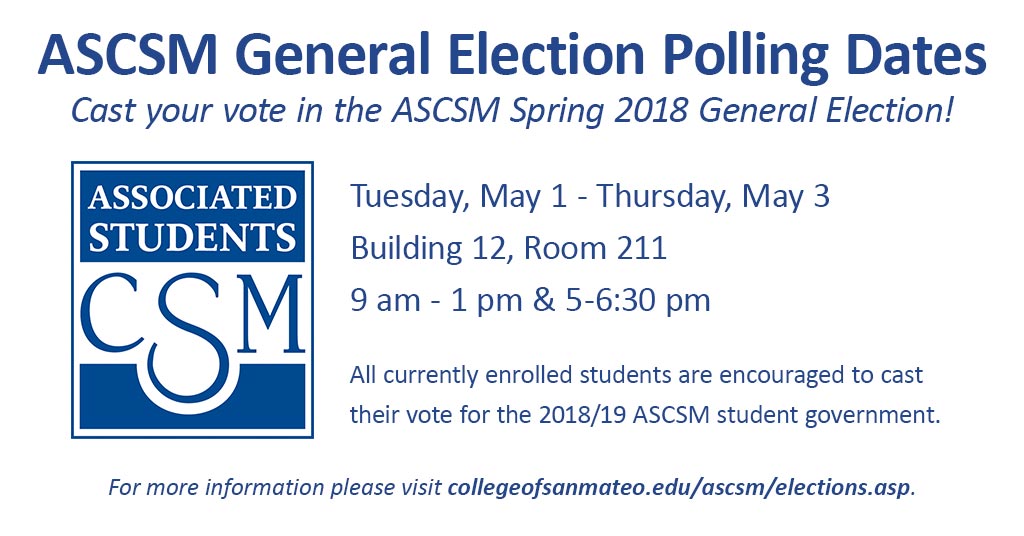 Categories: