Deadline to pay Summer 2018 student fees
Mon Jun 04, 2018
All Day Event
On Monday, June 4, 2018 at 9 pm Pacific Time, students who have any outstanding fee balances will be dropped from all summer classes for non-payment of outstanding fees.

Beginning on Tuesday, June 5, 2018, students will be dropped at 9:01 pm Pacific Time the day following their registration for non-payment of fees. For example, if you enroll in or add any classes on June 6, you must pay all your fees by June 7 at 9:01 pm Pacific Time to prevent being dropped.

If you need assistance with paying your fees, you are encouraged to consider the following options:
If you still need financial assistance after exhausting all options listed above, please contact the Vice President of Student Services.

Receive text messages on your cell phone:
To receive non-emergency college announcements via text message on your device, log into WebSMART. Click on Student Services, then update your student information. Scroll down to Contact Information and enter your cell phone number and cell carrier information in the space provided.

Note: Signing up for AlertU only authorizes us to send you emergency messages.
You will need to update your contact information as described above to receive non-emergency information and announcements.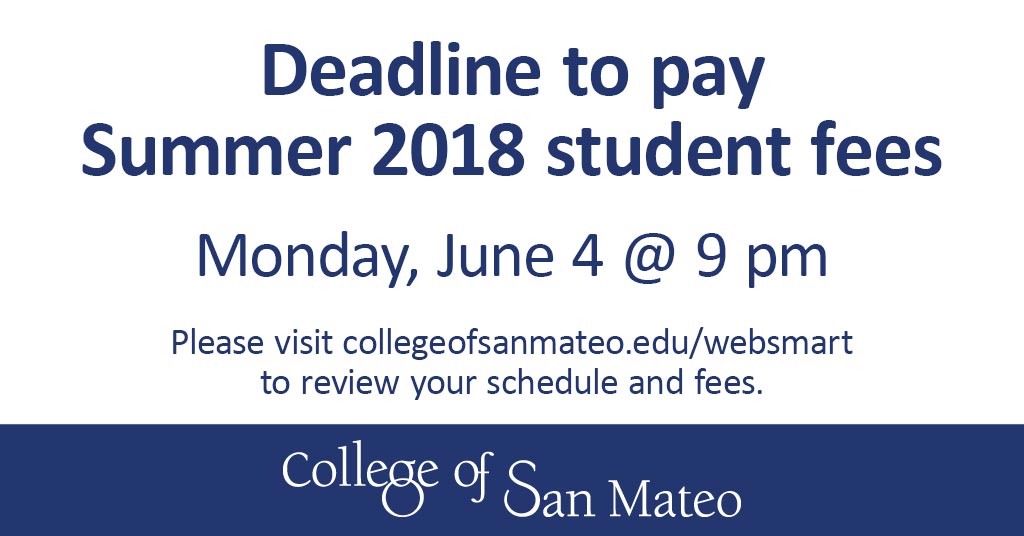 Categories: