9th Annual CSM Asian Pacific American Film Festival
Fri May 04, 2018
Starts at 5:30 pm
Friday Evening Program, May 4, 5:30 PM
Live Spoken Word Performance
Melissa Aliu, a spoken word performer who reflects her experiences as a young woman of Samoan and Tongan heritage living in the SF Bay Area.
Christine "Tini" Paletua, a young spoken word artist and currently a CSM student.
Out Of State
A Film by Ciara Lacy
Shipped thousands of miles away from Hawai'i to a private prison in the Arizona desert, two native Hawaiians discover their indigenous traditions from a fellow inmate serving a life sentence. The two finish their terms and return to Hawai'i, hoping for a fresh start.
After the screening there will be a panel session with CSM faculty members.
This evening program is co-sponsored with the Psychology and Philosophy Departments.
---
Saturday Evening Program, May 5, 6:30 PM
Live Spoken Word Performance
Jason Magabo Perez, spoken word performer who tells his reflection of his working class Filipino family and community. His most recent book, This is for the Mostless -- a collection of poems, essays, and transcribed oral histories.
Leonora, archive of
A Film by Jason Magabo Perez
Filmmaker Perez takes an avant-garde approach to documenting the imprisonment of his mother, Leonora Perez, one of two Filipina nurses falsely accused of murdering patients at a Veterans' Administration hospital in the late 1970s. The film alludes to the racist nature of the trial and highlights the Filipino community's mass mobilization in defense of the women.
After the screening there will be a Q&A session with director Jason Magabo.
Moving Walls
A Film by Sharon Yamato
MOVING WALLS tells the story of what happened to the barracks used to house 120,000 Japanese Americans during WWII. Focusing on the Heart Mountain Concentration Camp, the film tells the story of how they were sold for a dollar apiece to homesteaders in Wyoming.
After the screening there will be a Q&A session with director Sharon Yamato.
Free parking is available in Beethoven Lot 3.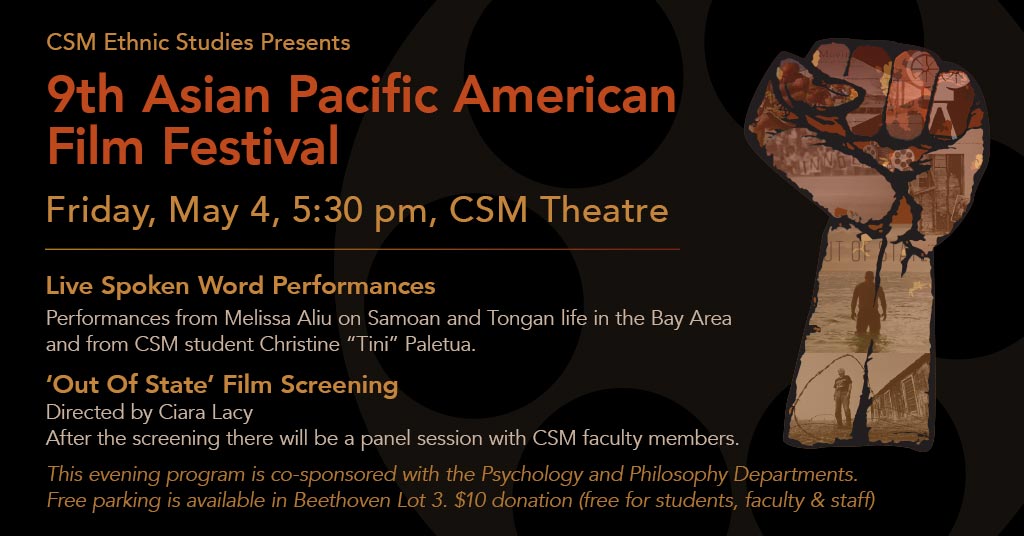 Cost:
$10 donation (free for students, faculty & staff)
Categories: