The Sky Tonight Planetarium Show
Phantom of the Universe
Fri Apr 13, 2018
7:30 pm - 9:30 pm
Come for a live presentation about what's visible in the sky tonight, followed by a fulldome immersive movie about fascinating topics in astronomy!  The first 50-minute show begins at 7:30pm in the CSM Planetarium, and is repeated again at 8:30pm. Free parking in Marie Curie Lot 5 and Galileo Lot 6.
Free seating is available on a first come basis. 96 seats per show. Children 5 years and older please. No reservations, holding seats, food, or drinks in the planetarium. Arrive early for the first show, which is usually full.
Shows begin on time and doors are locked during the show.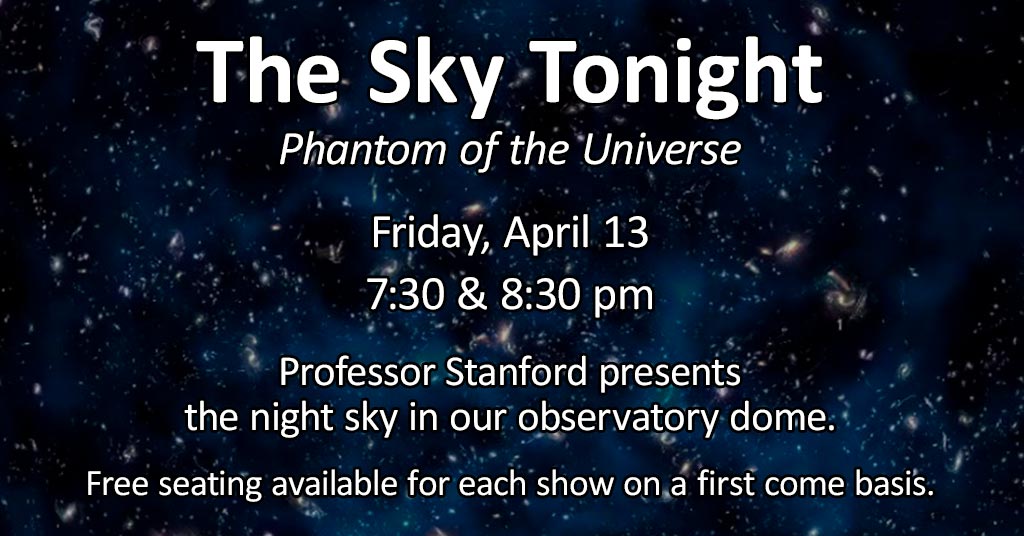 Cost:
Free
Categories: