Success in Biotechnology Today
Part of CSM's Science-in-Action Speaker Series
Wed Apr 11, 2018
5:00 pm - 6:00 pm
Speaker
Carlos Shuler, Ph. D.
Co-founder & Chief Operating and Technology Officer
InCarda Therapeutics
Carlos Schuler earned BS and MS degrees in Mechanical Engineering from Universidad Simon Bolivar in Caracas, Venezuela, and then was a Post-Doctoral fellow in a joint IBM/UC-Berkeley collaboration integrating computational and experimental methodologies in complex systems.
Carlos developed laser-based instrumentation products and technology at Aerometrics, Inc, and then began a long career of interdisciplinary work in Biopharmaceuticals. He has been involved in basic research, product development, business transformation, technology and process development, and transfer to manufacturing operations. Carlos is co-founder of InCarda Therapeutics, and currently its Chief Operating and Technology Officer.
Carlos has a long relationship with CSM students, generously leading seminars with Engineering and Biology students, expanding their awareness of the interactions between science and business.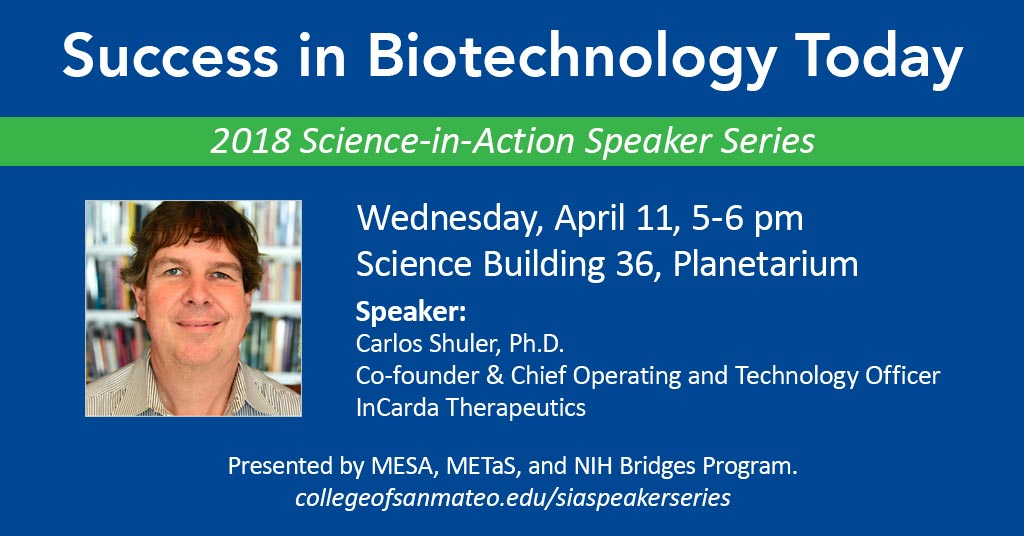 Categories: